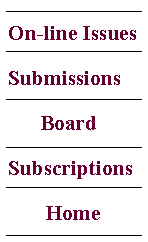 Journal of Information Technology Management (JITM)
ISSN #1042-1319
A publication of the Association of Management
---
The JITM is a forum for the communication of solutions found by practitioners and academicians to the multifaceted problems associated with managing information and information technology as a corporate resource. The JITM is published quarterly on the Web and once a year in paper format, from 2005 on. The JITM started publication as a quarterly peer reviewed publication in 1990, in printed format only.
Aims and audience
Written for non-technical audiences of practitioners and of academicians, the JITM invites manuscripts with a strong applied orientation in topics such as strategic importance of information systems; information systems planning and policy; electronic commerce and e-business; Internet and network security; systems development alternatives, methods and tools; data base design and administration; network and telecommunications design and management; end-user systems development and management; role and effectiveness of the information executive; and behavioral and human resources aspects of information systems.

Manuscripts may be submitted, but are not limited to, empirical articles, theoretical and methodological papers, surveys and field research, practitioner-oriented papers and case studies, position papers on current management issues, integrative and evaluative reviews, reports of recent technological advance of applied value and other innovative formats.
Publication Process
The JITM manuscripts are submitted online using the JITM Online Review System. Paper submissions are no longer accepted. This allows a fast turnaround from the time of the submission to the time the JITM is published on the Web. There are no requirements of format for the submission, although the manuscript if accepted will need to use the JITM manuscript style for publication.

The online submission process has two steps:
You start the submission at the JITM Online Review System by providing author information, affiliation, e-mail, and selecting a password to be used in the review system. You will receive an e-mail back confirming your information and assigning an ID number for your submission.


In a second step you should login with your submission ID and password in the JITM Online Review System and upload your manuscript. Do not include author information in the manuscript, and, in addition, be sure to remove other identification of your manuscript (see how to make a word processor file a blind paper submission).
Once the manuscript is uploaded, it is assigned to two Editorial Board Review members who will make recommendations on the manuscript. The JITM Editor-in-Chief will make the final decision whether or not to accept the manuscript.
Once the manuscript is accepted a final version using the JITM manuscript style should be submitted as attachment to an e-mail to the JITM Editor-in-Chief. This final version will be checked once more and the manuscript will be prepared and scheduled for publication on the Web in a quarterly basis.
Publication ethics and publication malpractice statement
The JITM is committed to upholding the highest standards of publication ethics and takes all possible measures against any publication malpractices. Authors submitting their works to the journal for publication as original articles attest that the submitted works represent their authors' contributions and have not been copied or plagiarized in whole or in part from other works. The authors acknowledge that they have disclosed all and any actual or potential conflicts of interest with their work or partial benefits associated with it.
Contact information
Dr. H. Michael Chung
Editor-in-Chief
Journal of Information Technology Management
California State University Long Beach
e-mail: hm.chung@csulb.edu